According to the latest forecast released by FGOALS-f2 sub-seasonal to seasonal seamless prediction system of the Institute of Atmospheric Physics, Chinese Academy of Sciences and the China Multi-model Ensemble Prediction System (CMME) of China Meteorological Administration, the eastern and central part of South Asia will get more precipitation than usual, and the northwestern part will receive less precipitation this summer (2021 JJA). The central and western part of Nepal will receive less precipitation, which may affect paddy cropping date and production in the western part, whereas the eastern part will receive more precipitation than usual. Sri Lanka will have basically normal precipitation this summer. Most part of Pakistan will have less precipitation and high temperature, which indicates the regional drought events and highly recommended to reserve more water for agriculture production and industry.
Figure 1. The precipitation anomaly percentage (%) predicted by ANSO-MISSPAD for Summer 2021.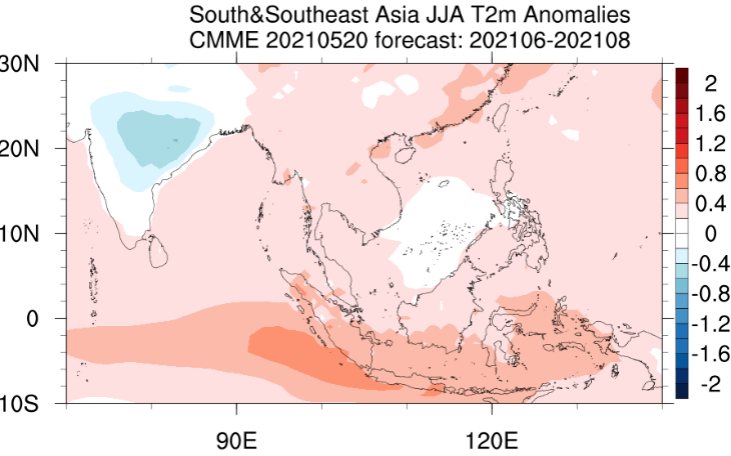 Figure 2. The temperature anomaly (℃) predicted by ANSO-MISSPAD for Summer 2021.
More information:
Copywriter: Yalan Fan (BNU), Dipendra Lamichhane and Yao Tang
Review: Qing Bao, Ke Wei
Picture: Yalan Fan(BNU),Lin Wang (CMA)