The latest seasonal forecast was released by the ANSO MISSPAD project in May 2021. It predicts more convective precipitation near the Maritime Continent (mainly the islands of Indonesia) this summer due to the decaying of the weak La Niña event. The temperature in most Southeast Asia in June-August 2021 will be a little higher than average. In Indo-China Peninsula, the temperature anomaly is about 0.5℃ higher. While Indonesia will experience unusually high precipitation, possibly leading to floods and other geological disasters in some areas.
1.More rainfall is predicted near the Maritime Continent, increasing the risk of floods and relevant geological disasters.
According to predictions by the FGOALS-f2_v1.3 of IAP/CAS and the China Multi-Mode Ensemble (CMME) of the National Climate Center in May 2021, there is more rainfall in the Maritime Continent in Southeast Asia, with the anomaly center in Indonesia, especially in the Maritime Continents where the precipitation anomalies can exceed 50%. The precipitation changes in the Indo-China Peninsula are small, and the possibility of persistent heavy rainfall is low. However, typhoon-related extreme precipitation may also occur on the sub-seasonal scale.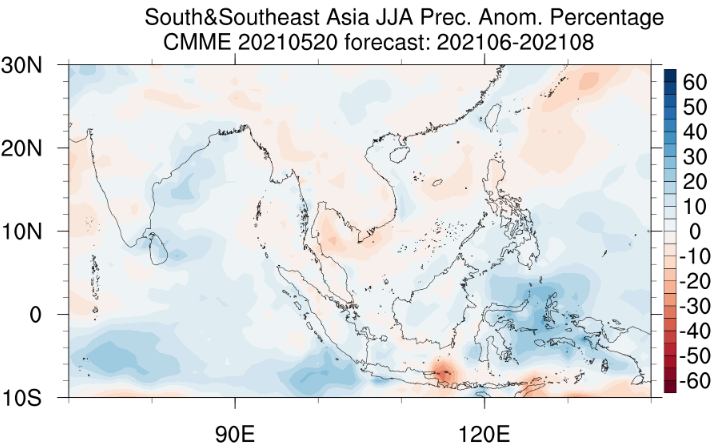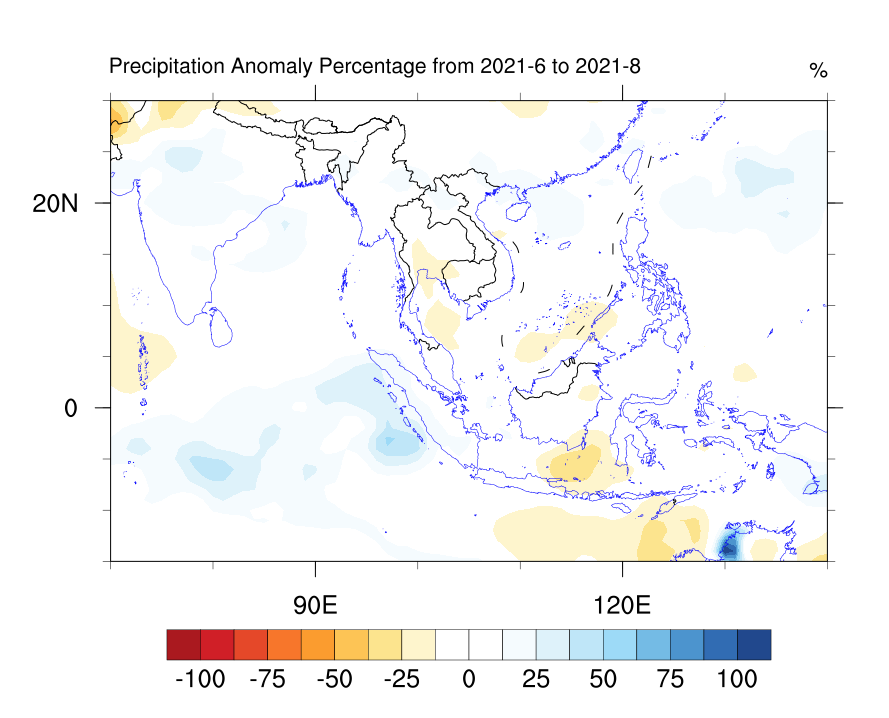 Figure 1. Precipitation anomaly percentage (%) predicted by CMME (up) and FGOALS-f2(down) for the summer (June-July-August) of 2021.
2.The summer temperature is predicted to be normal in Southeast Asia.
According to the latest predictions, the surface air temperature anomaly is about the same as the climatology. The summer temperature in some local regions will be about 0.5 ℃ higher than usual, such as in the west coast of Indonesia, south Myanmar, Thailand, Laos, and Philippines. In June, the higher temperature zone will be mainly in south Myanmar, northern Thailand, Laos, and the Philippines. While in July and August, the higher temperature zone will be mainly in western Indonesia and Thailand.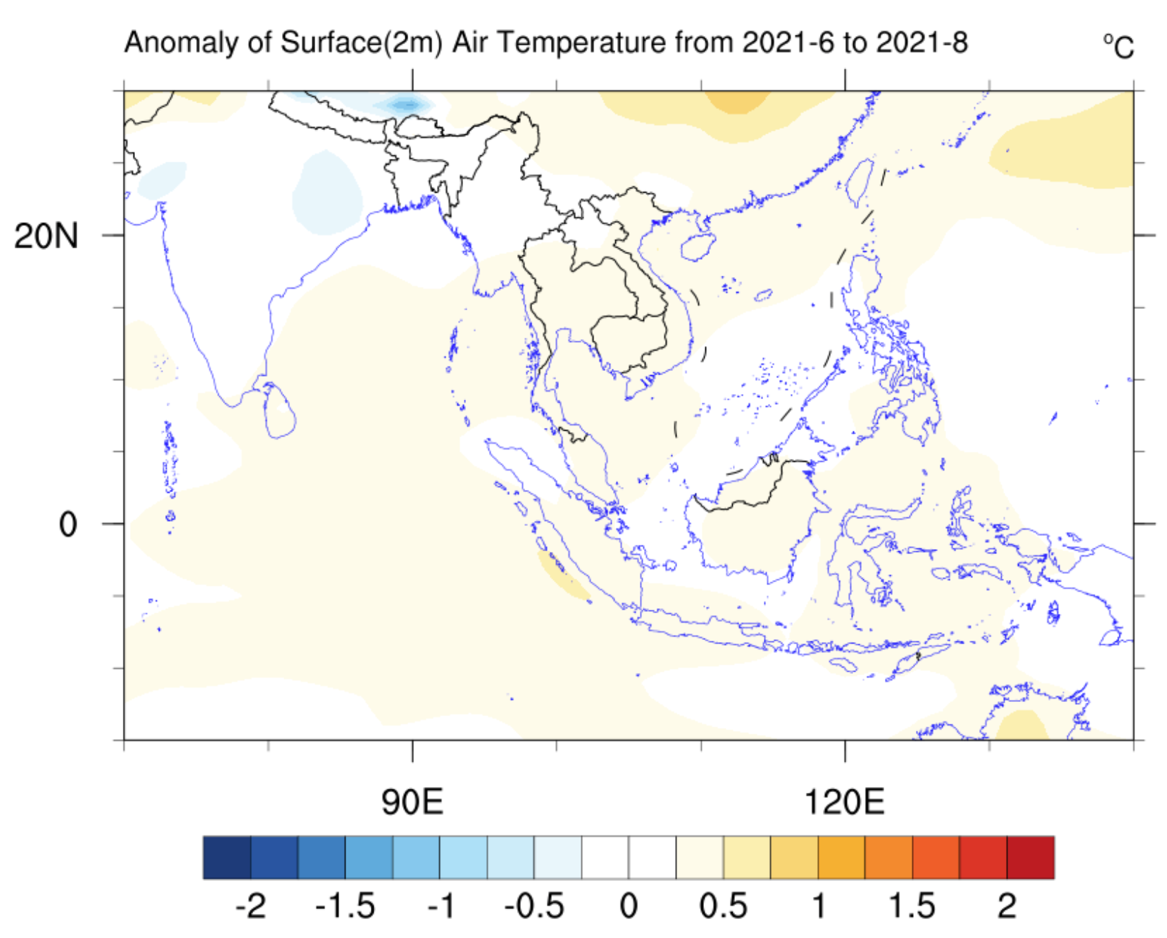 Figure 2. The temperature anomaly (℃) predicted by the FGOALS-f2 Subseasonal-to-Seasonal Prediction System of ANSO MISSPAD for the summer(June, July and August) of 2021.
More information:
Copywriter: Bian He,Jinxiao Li and Yao Tang
Review: Ke Wei,Qing Bao
Picture: Lei Wang and Lin Wang (CMA)