With the coordination of the Alliance of International Science Organizations (ANSO), an online meeting was held on March 17, 2022 focusing on how to enhance cooperation in green biotechnology between China and Thailand. Over 20 scientists and experts from the Tianjin Institute of Industrial Biotechnology (TIB), CAS-TWAS Center of Excellence for Biotechnology (CoEBio), the CAS Innovation Cooperation Center Bangkok (CASICCB) and the National Science and Technology Development Agency (NSTDA), Thailand participated in the meeting. Prof. CAO Jinghua, Executive Director of the ANSO Secretariat and Prof. Prasit Palittapongarnpim, Executive Vice President of NSTDA opened up the meeting by introducing the participants.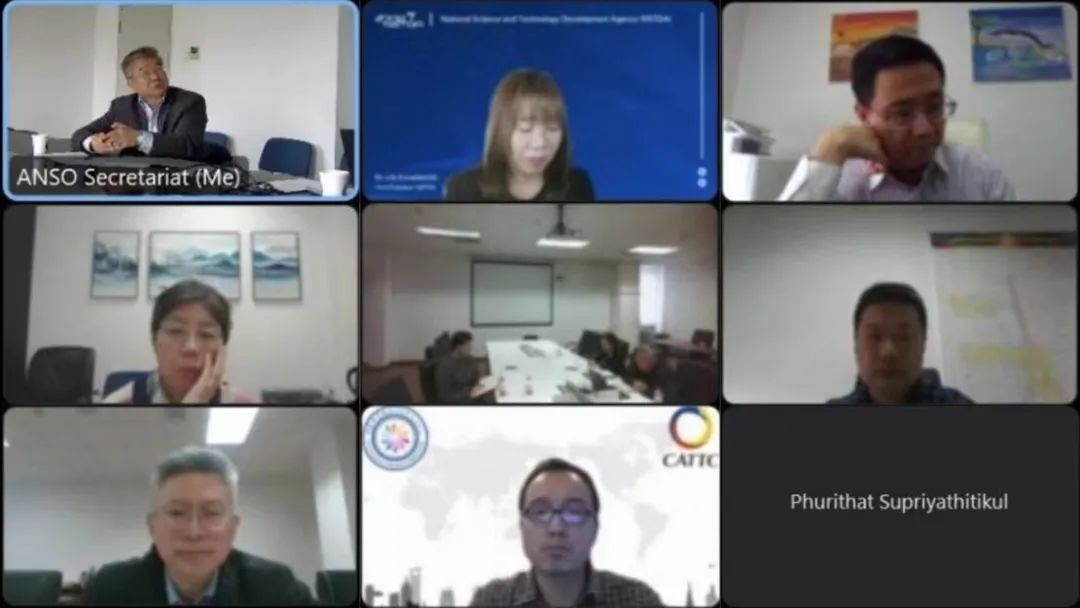 Prof. Cao pointed out that Prof. Narong Sirilertworakul, the newly elected ANSO Vice President, suggested at the Second General Assembly that ANSO should focus on Bio-Circular-Green Economy (BCG) as a priority in our future work. This is an area that Thailand and the Southeast Asian countries pay a lot of attention to, also an area that lies in the strategic priorities of ANSO. He wished the meeting to reach its goal of identifying the next steps leading to the cooperation.
Prof. Palittapongarnpim mentioned that BCG has been listed as a national agenda by the Thailand government early this year. As an ANSO member, NSTDA would commit efforts to strengthen collaboration with TIB and to jointly promote the bioeconomy development. Dr. Lily Eurwilaichitr, the Vice President of NSTDA, briefly introduced NSTDA and the BCG model of Thailand and the related BCG activities.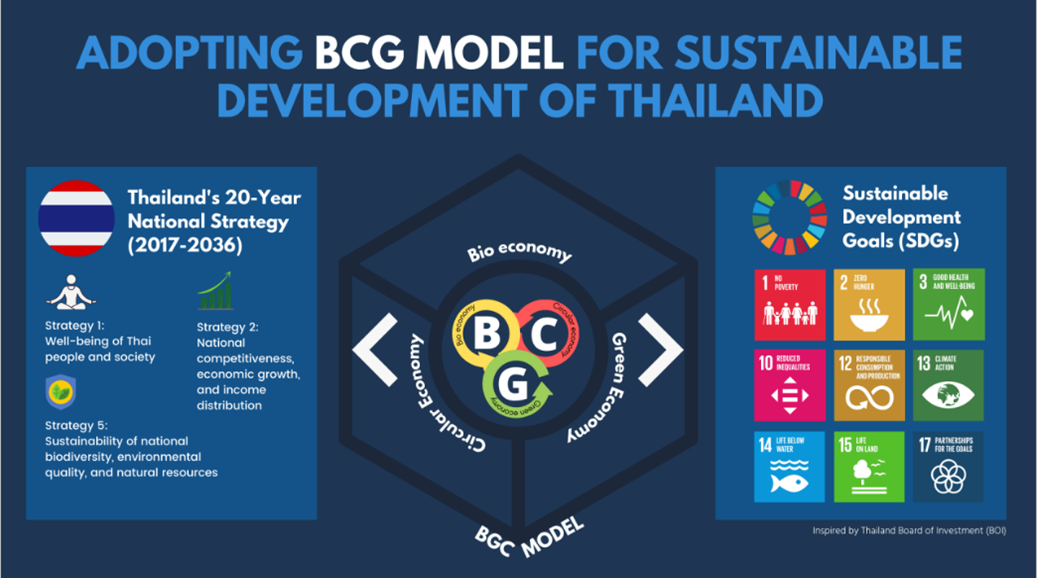 Prof. SUN Jibin, Deputy Director-General of the TIB, gave a brief introduction of TIB and the National Center of Technology Innovation for Synthetic Biology and proposed a few concrete cooperation proposals.
Prof. LI Yin from CoEBio introduced the analytical research of biotech development in the developing countries conducted by his team over the years. He pointed out that a joint effort in this regard would assist the related international cooperation efforts, including designing and developing cooperation.
The meeting concluded to hold smaller group meetings in the days ahead to work out the details in actions.