In view of the increasingly serious ecological problem in the Aral Sea and to meet the technical needs of the International Innovation Center for the Aral Sea Basin under the President of the Republic of Uzbekistan. The International Program Office of ANSO Green Aral Sea Initiative (ANSO IPO) held a workshop on the planting of halophytes and the application of efficient water-saving technology in Uzbekistan on March 31,2022. Kamalatdin Idirisov, Director of the innovation center, and ZHANG Yuanming, Director of Xinjiang Institute of Ecology and Geography (XIEG), attended and addressed the workshop. More than 30 researchers and managers from relevant organizations in Uzbekistan participated in the workshop online.
XIEG's research fellows TIAN Changyan and ZHAO Zhenyong respectively made reports titled "Fertigation Technology Using Dripping Irrigation as the Carrier Helps Achieve High Yield and Efficiency of Grain and Cotton Planting" and "Study on Cooperation in Ecological Management of Saline-Alkali Land in the Aral Sea Region". They explained in detail the dripping irrigation technology and equipment, fertigation technology, halophyte planting and other technical schemes, and shared successful practical cases.
Through the workshop, XIEG shared its knowledge and experience in saline-alkali land management and other fields, hence providing technical support for building the Aral Sea into an environmental innovation and technology zone.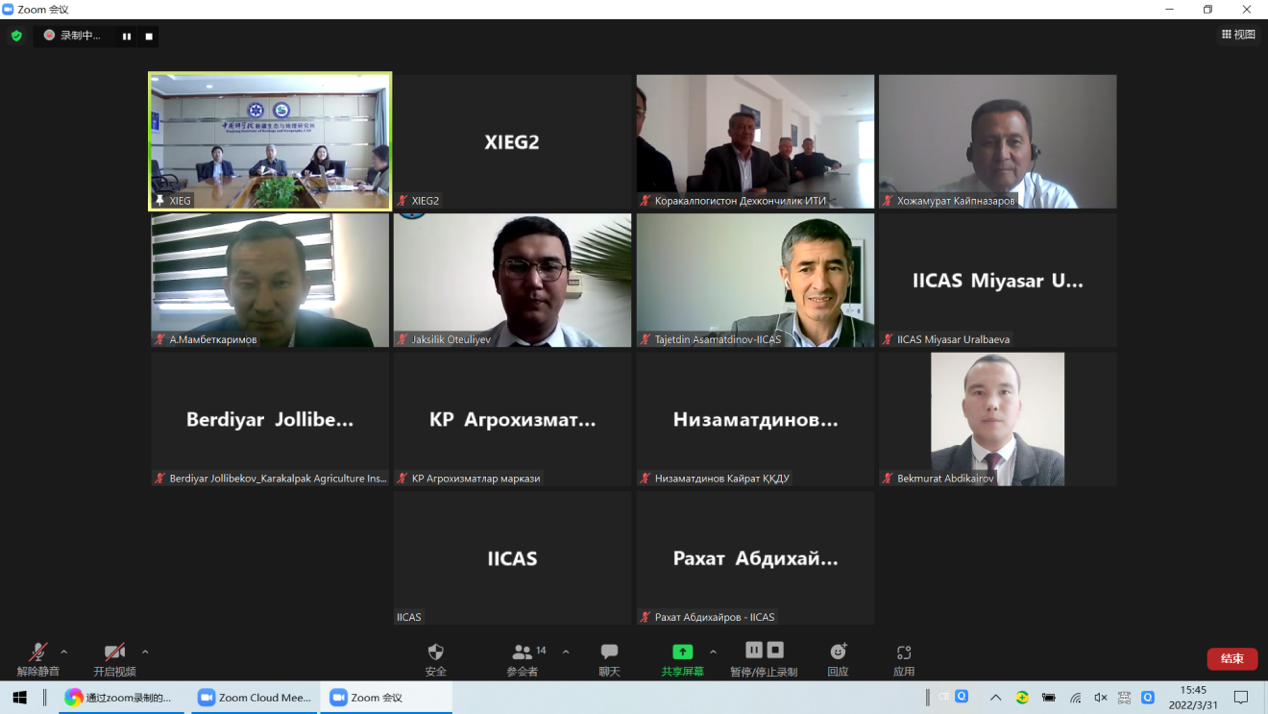 Source: WU Ke, Xinjiang Institute of Ecology and Geography, Chinese Academy of Sciences