The kick-off meeting of the ANSO Collaborative Research Project entitled "Strengthening the Potential of Algal Proteins for Food Colouring and Fortification Using High-pressure Technology" (ANSO-CR-PP-2021-01) was held online on February 8, 2022. The meeting was jointly hosted by the Faculty of Chemistry, University of Belgrade (UBFC), Institute for Application of Nuclear Energy, University of Belgrade (INEP), School of Agriculture and Biology, Shanghai Jiao Tong University (SJTU), Laboratorie Leon Brillouin, National Centre for Scientific Research (LLB), National Hellenic Research Foundation (NHRF), Institute of Chemistry, Slovak Academy of Sciences (SAS) and University of Donja Gorica (UDG). There were 15 participants from seven institutions of six countries attended the meeting.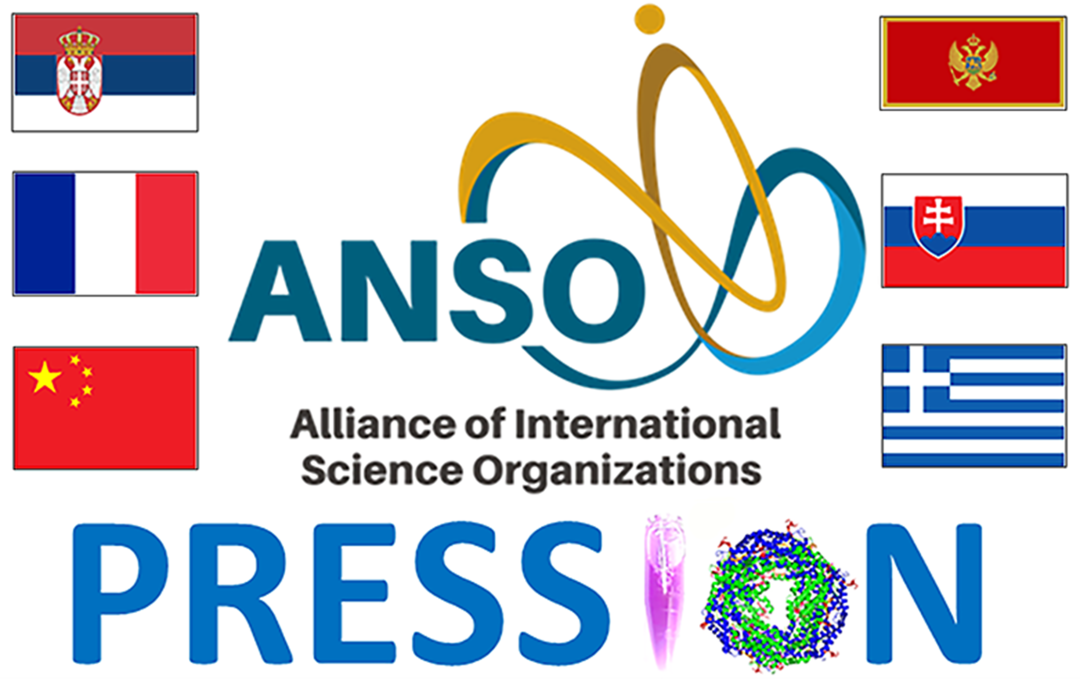 Dr. Simeon Minić from UBFC (Serbia), the Principal Investigator (PI) of the project, presented the research background, objectives, methodology, expected outcomes and work plan. He also highlighted the promising preliminary results regarding the stability of phycobiliproteins at high-pressure conditions.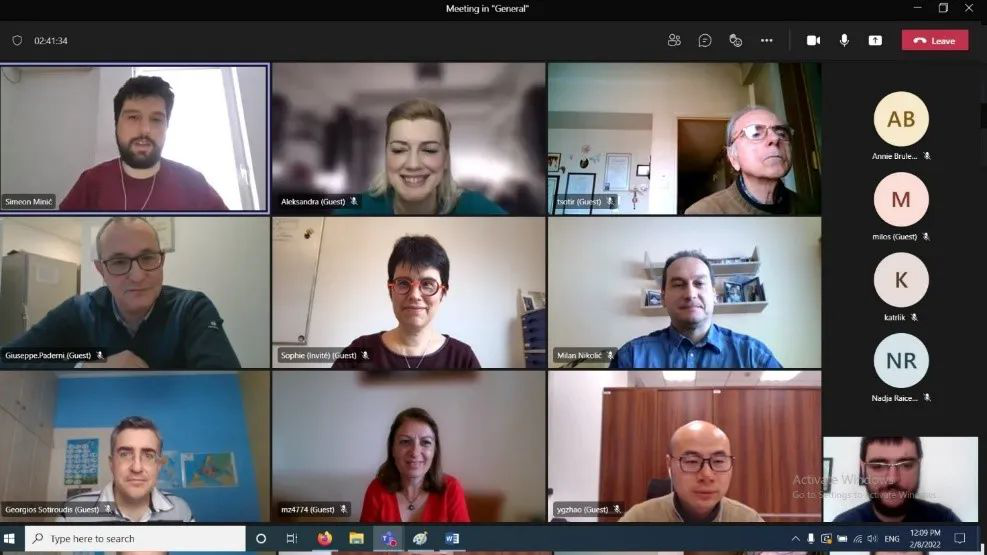 Dr. Sophie Combet from LLB (France) introduced techniques used to study the high-pressure stability of food proteins. Dr. Maria Zoumpanioti from NHRF (Greece) presented the main research activities at her institution, including the cultivation of cyanobacteria for the production of phycobiliproteins. Dr. Nikola Gligorijević from INEP (Serbia) and Dr. Jaroslav Katrlik from SAS (Slovakia) presented the methodology which will be used to characterise food-derived ligands binding to phycobiliproteins. Dr. Yiguo Zhao from SJTU (China) gave a talk about food gels analysis. Prof. Dr. Aleksandra Martinović from UDG (Montenegro) introduced the FoodHub, the new Center of excellence for food safety at UDG, equipped with the state of art instruments for food analysis.
This ANSO Collaborative Research Project aims to apply the high-pressure processing to broaden the application potential of PBPs as colourants and nutraceuticals, which can provide safer, healthier, and commercially attractive new food products at an acceptable price. The project is being implemented for three years, from 2022 to 2024.
Source: Dr. Simeon MINIĆ, University of Belgrade - Faculty of Chemistry (UBFC), Department of Biochemistry & Center of Excellence for Molecular Food Sciences