On 23 July, the Alliance of International Science Organizations (ANSO) signed a memorandum of understanding (MoU) with the United Nations Conference on Trade and Development (UNCTAD) to enhance the collaboration on Science, Technology and Innovation (STI) related to build the capacities for developing countries via training and assessment programmes.
Dr. Shamika N. Sirimanne, Director of the Division on Technology and Logistics and Head of the UNCSTD Secretariat, gave a brief speech on the crucial role of agricultural monitoring in protecting crops from disease and solving the food crisis precipitated by the COVID -19 pandemic. "In Africa,?where the COVID-19 is spreading, monitoring crops has become extremely important to protect crops from natural disasters". She was also appreciative for the joint efforts to develop capacity in the necessary regions.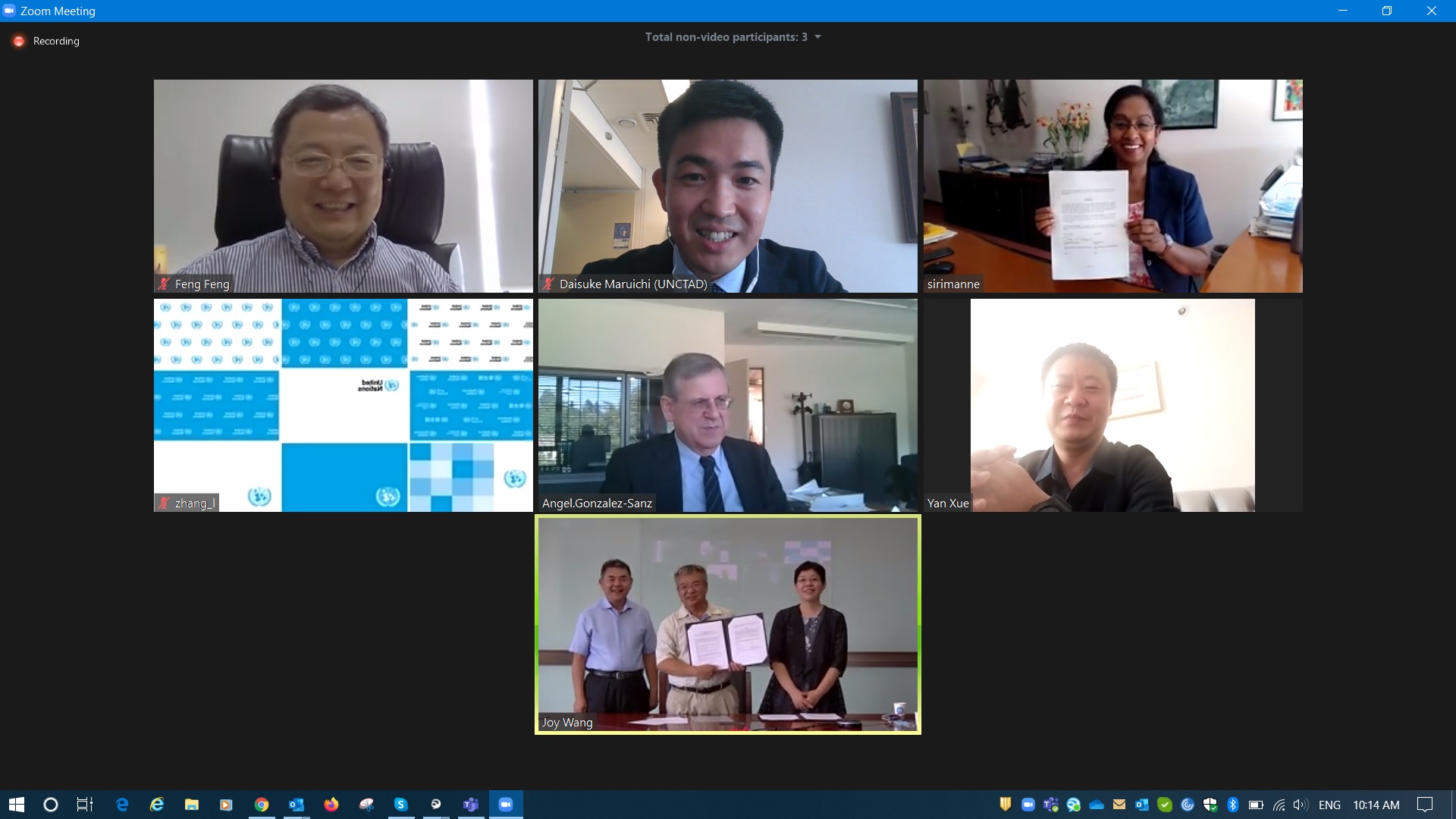 Prof. Jinghua Cao, the Executive Director of ANSO Secretariat, expressed his gratitude to Dr. Shamika N. Sirimanne, Prof. Bingfang Wu and his team from the Aerospace Information Research Institute (AIR), the Chinese Academy of Sciences (CAS) for their excellent innovation on crop monitoring systems which can provide substantial help to developing countries. He pointed out that UNCTAD would be an exceptional platform to promote CropWatch-ICP, one of the ANSO initiatives in addressing the worldwide food security. Under the principle of "Extensive Consultation, Joint Contribution and Shared Benefits", ANSO will work with UNCTAD to make progress on STI training, innovation ecosystem development, capapcity building for policy makers and STI assessment for developing countries.