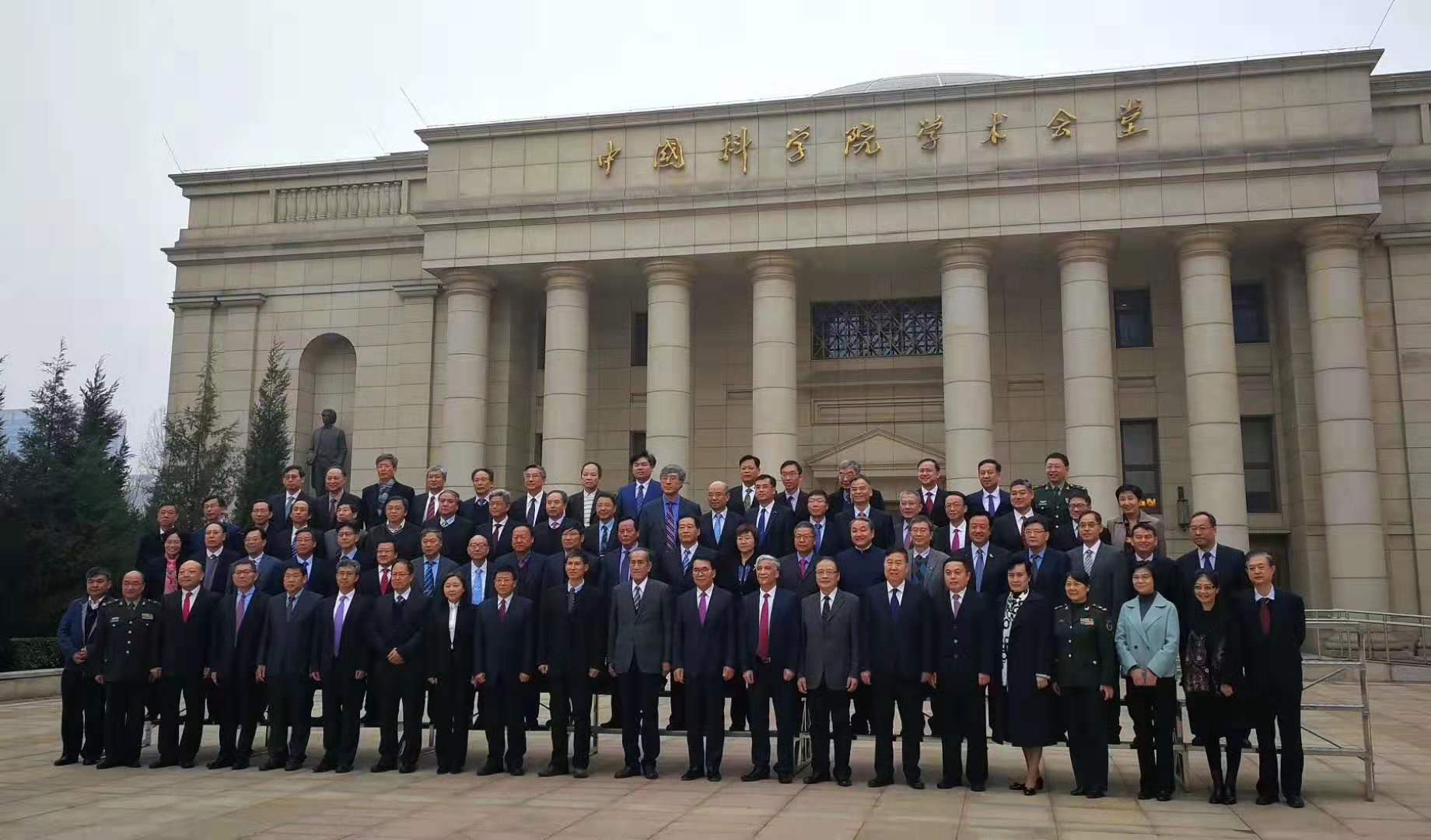 The Chinese Academy of Sciences has added 64 Chinese nationals and 20 foreign experts, including three Nobel laureates, to the group of academicians it has awarded the nation's highest academic title. Scientists are awarded the lifelong honor once every two years.
Officials said there was more diversity in this year's selection.
The new academicians are expected to keep advancing scientific progress in their fields, train and promote quality young talent, provide constructive advice for science-related policies and projects and serve as a role model for academic integrity and honesty, Bai Chunli, CAS president, said in the certification ceremony on Friday in Beijing.
The Chinese Academy of Engineering also unveiled its new academicians online on Friday, adding 75 Chinese and 29 foreign experts to its roster. It now has 924 Chinese and 93 foreign members.
There are now 1,757 Chinese and 201 foreign academicians affiliated with both academies. Academicians mostly come from research institutions, universities and industries. Most members are men, and about 35 percent are above age 80.
Bai said that this year, the CAS has added six women as academicians, the most at one time. "The new academicians are generally younger and come from a more diverse background. They will inject fresh blood and new vigor to our big family of faculties," he said.
Li Ting, the working director of the CAS's faculty department, said the 20 foreign academicians accepted this year hail from 12 countries, with eight from the United States, two from France and one of each from the United Kingdom, Australia, Austria, Pakistan, Russia, Kazakhstan, the Netherlands, Canada, Sweden and Italy.
There are five foreign academicians from countries involved in the Belt and Road Initiative, and this is the first time experts from Kazakhstan and Italy have been admitted as CAS academicians, she said. The three Nobel laureates are 2016 chemistry laureate Bernard L. Feringa, 2018 physics laureate Gerard A. Mourou, and 2001 chemistry laureate Karl Barry Sharpless.
"Being an academician is an honor, a duty and a responsibility," Li said, adding that Chinese academicians have the duty to serve as consultants on government policies related to science and technology as well as nominating and voting for new members.
In addition to continuing quality research and innovating, they are also tasked with training young talent, upholding academic integrity, communicating science to the public and promoting international collaboration, she said.
Department rules allow Chinese academicians perks such as privileges in housing, medical care and travel, as well as a stipend of 1,000 yuan ($142) per month. The academicians' affiliated institutions and universities may provide additional benefits given that they are accomplished scientists that command respect in their fields, and many hold key positions at their organizations and on projects.
"These esteemed scientists do not enjoy massive special privileges as the public might assume. The biggest duties that come with their titles are giving advice and nominating new members," she said.
Foreign academicians also may provide advice on China's scientific undertakings and the operations of their respective academies, but do not share the perks or the power to pick new academicians like their Chinese counterparts. (China Daily)
* Prof. Alexander Sergeev, Vice President of ANSO and President of Russian Academy of Sciences, Prof. Murat Zhurynov, representative of ANSO GB Member and President of National Academy of Sciences of the Republic of Kazakhstan, have been admitted as CAS academicians.
.