The worldwide outbreak of the COVID-19 pandemic reminds us that all people are connected. Such unconventional security challenge urgently calls for international collaboration. ANSO and its Secretariat are trying our best to create more chances for communication and cooperation among scientists from different countries.
Since the outbreak of COVID-19, researchers and medical teams from the University of Science and Technology of China (USTC) have been working day and night. For the first time, they discovered the effect of Tocilizumab on treating severe patients and developed the "Tocilizumab therapy," which has been included in China's latest version of diagnosis and treatment guidelines on COVID-19.
The ANSO Secretariat actively promoted USTC's research results and clinical experience on "Tocilizumab therapy" to some ANSO member organizations. National Science and Technology Development Agency, Thailand (NSTDA), one of ANSO Governing Board members, showed great interest in the therapy and requested to have webinars with experts from USTC and the First Affiliated Hospital of USTC.
On 30th March and 22nd April, two online meetings were held to share information on the "Tocilizumab therapy." USTC experts gave an introduction of the therapy and answered questions raised by Thailand counterparts. Specifically, detailed diagnosis and treatment experience, as well as medication instructions, are discussed. Officials from NSTDA and doctors from related hospitals expressed sincere gratitude and high praise to USTC. Both parties extended the determination to overcome the difficulties together through international scientific collaboration. NSTDA officials also expressed thanks to ANSO for introducing USTC experts to them after the meetings.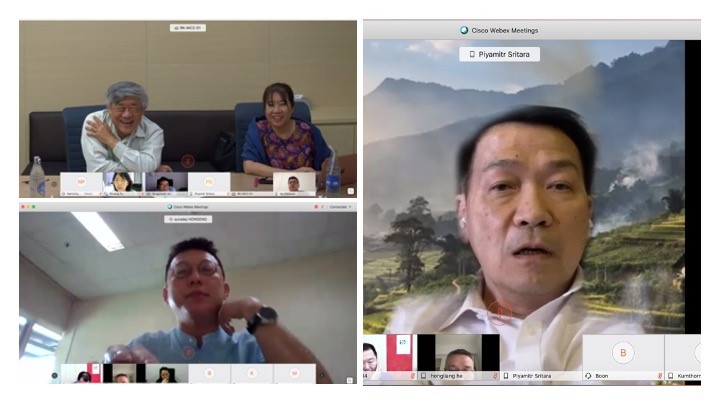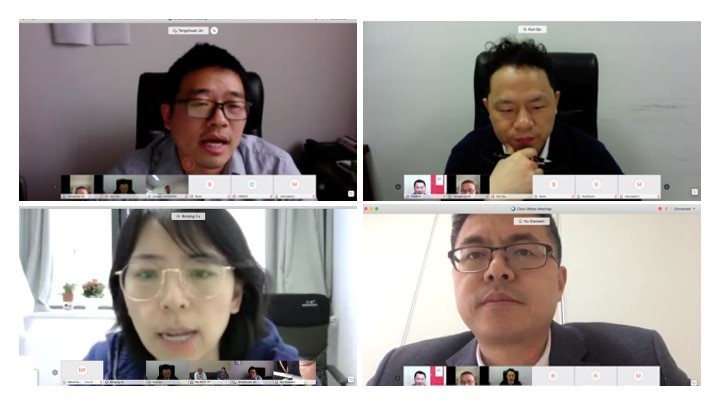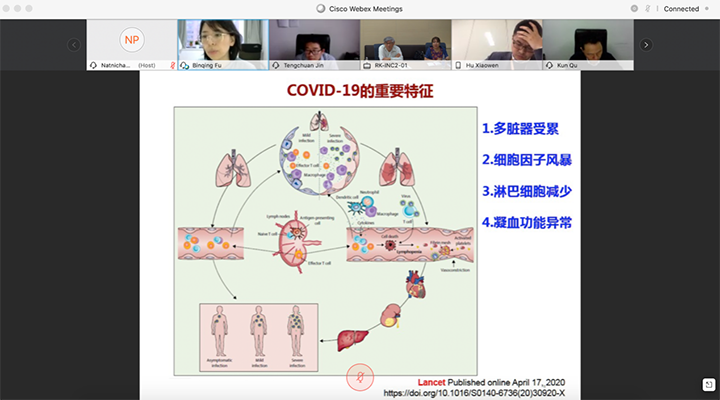 Participants from USTC and the First Affiliated Hospital of USTC include Prof. Kun Qu, Prof. Tengchuan Jin, Prof. Binqing Fu, Dr. Xiaowen Hu, and Dr. Holiang He.
Participants from NSTDA, Mahidol University, Ramathibodi Hospital, and Siriraj Hospital include Prof. Prasit Palittapongarnpim, Dr. Lily Eurwilaichitr, Piyamit Sritra, Boonsong Ongphiphadhanakul, Somnuek Sungkanuparph, Kumthorn Malathum, Mongkol Kunakorn, and Prof. Prasert Auewarakul.