The ANSO collaborative research project of Shenzhen Institutes of Advanced Technology (SIAT), Chinese Academy of Sciences (CAS) held an international academic conference on microplastic pollution and brain and reproductive health.
Plastic pollution has become the most serious environmental problem in the world. In 2022, the resumed fifth session of the United Nations Environment Assembly (UNEA-5.2) adopted a draft resolution on Ending Plastic Pollution: Towards an internationally legally binding instrument. Bangladesh was the first country in the world to ban plastic bags in 2002. Plastic bag litter was the leading cause of clogged drainage systems during its catastrophic floods in 1989 and 1998.
In recent years, the hazards of microplastic (plastic particles smaller than 5 mm) pollution have attracted much attention. Ayesha Sharmin, associate professor at Bangladesh University of Engineering and Technology, said that "in Bangladesh, microplastic pollution is becoming a silent killer."
In order to jointly deal with the urgent global challenge of plastic pollution, Li Lei, Investigator of the Shenzhen Institutes of Advanced Technology CAS, led an international collaborating team with Bangladesh University of Engineering and Technology, Bangladesh Jahangirnagar University, etc. to conduct research on the impact of microplastic pollution on brain and reproductive health, with the support of grant ANSO-CR-KP-2021-12. The cooperation aims to deepen the public's understanding of plastic pollution and provide laboratory evidence for possible solutions through research on the mechanism of the health effects of microplastic pollution.
The project team successfully held an international academic conference on microplastic pollution and brain and reproductive health on February 24, 2023, in Shenzhen. At the meeting, members of the project team and other participants from Jahangirnagar University in Bangladesh, Bangladesh University of Engineering and Technology, Kyushu University in Japan, Hong Kong Polytechnic University, Guilin Medical College, and China State Key Laboratory of Marine Pollution discussed the presentations of project progress.
Professor Md. Baki Billah of Jahangirnagar University in Bangladesh was selected for the 2023 PIFI program of CAS. Prof. Zhang Peng, deputy director of the International Cooperation Division of SIAT, CAS, handed the Visiting Scholar Certificate to Professor Billah. A simple and warm cake-cutting ceremony was also held during the conference.
Professor Billah said, "In the context of the research funding crisis in developing countries, ANSO has played an important role in improving regional and global scientific and human livelihoods and health, as well as in promoting broader scientific and technological cooperation and exchange. It is an absolute great opportunity to advance international research".
In addition, the meeting adopted the method of online and offline thematic discussion about how to carry out more extensive scientific and technological cooperation along the Belt and Road with the support of the project and how to provide more learning and training opportunities for graduate students in Bangladesh and China. Students from Jahangirnagar University of Bangladesh and the University of the Chinese Academy of Sciences had a lively exchange.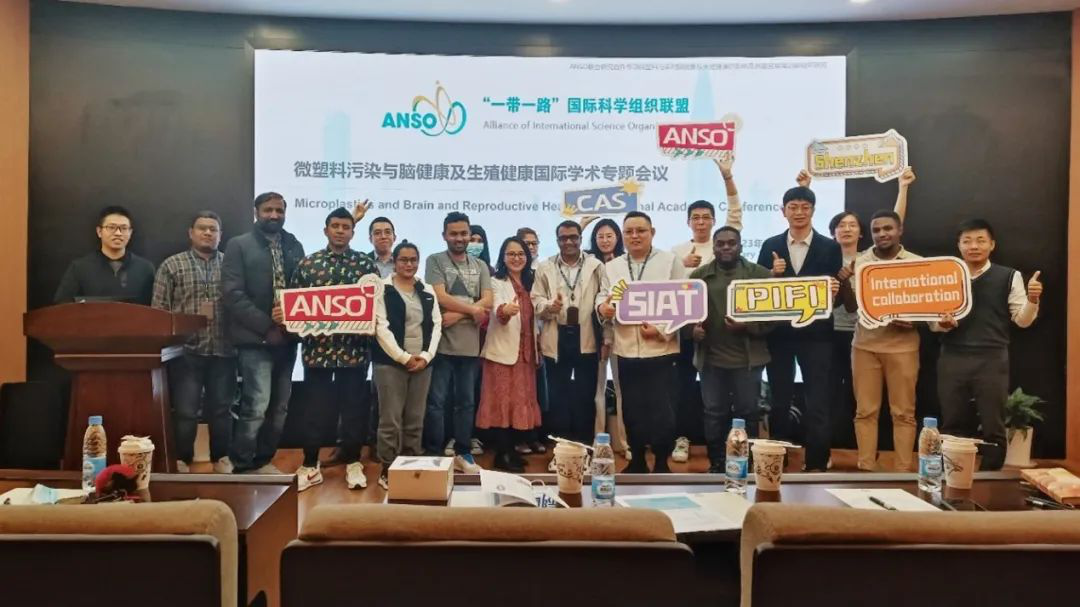 Source: LI Lei, Shenzhen Institute of Advanced Technology, Chinese Academy of Sciences