Vice Chancellor Prof. Dr. Dharma Kanta Baskota from Tribhuvan University noted that China has adopted effective measures to tackle the epidemic and has made enormous efforts to protect its people, which demonstrates the advantage of the Chinese system. They also appreciate that CAS has been always take care of their scientists and researchers and students.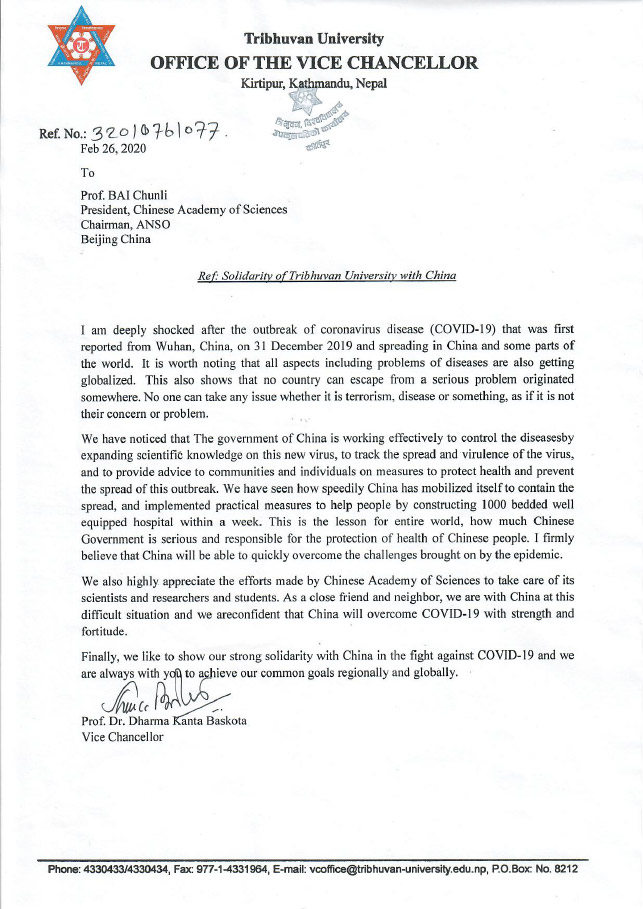 Letter of Solidarity from Tribhuvan University
Thank you! A friend in need is a friend indeed. We will not forget our friends' kindness and generosity. We sincerely appreciate your condolences and help. We know we are not alone; you are all with us!