On Jan 19 2021, at the invitation of Prof. Min Yang from The One-Belt-One-Road Environmental Technology and Industry Alliance (OBOR-ETIA), one of the ANSO Associations, the new ambassador of Sri Lanka to China, Dr. Palitha Kohona, Deputy Chief K. K. Yoganaadan and their mission attended the "2021 Workshop on Science and Technology Cooperation between CAS and Sri Lanka".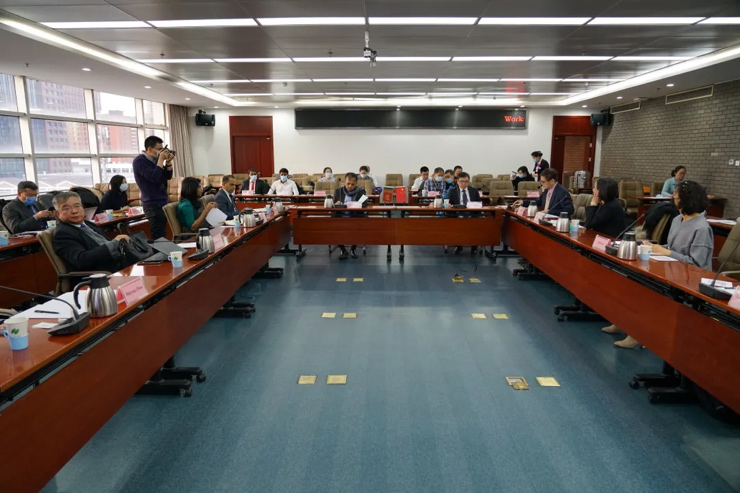 Deputy Director of Bureau of International Cooperation Chinese Academy of Sciences (CAS) Mr. Zhenyu Wang, Director of Division of Asian and African Affairs Ms. Haihua Gong, Executive Director of ANSO Secretariat Prof. Jinghua Cao, Secretary of Ministry of Water Supply Dr. Priyath B. Wickrama and representatives from other institutions were present at this workshop online and on site.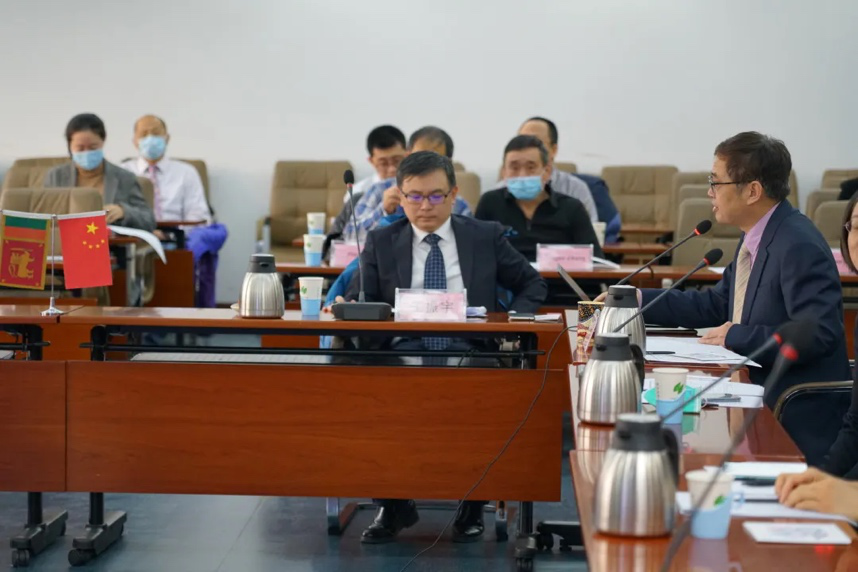 In the workshop, Mr. Wang Zhenyu gave an overview of international cooperation of CAS and congratulated to achievements of Chinese teams in recent years. He also had great confidence in the working plan of the Sino-Sri Lanka teams to successfully build an international scientific research platform, and looked forward to the diversified research groups of two sides to produce significant results and make contribution for the development of Sino-Sri Lanka relations.
Prof. Jinghua Cao then introduced the works and accomplishment of ANSO made last year. He also expressed the interest to jointly cooperation between China and Sri Lanka. Subsequently, two sides discussed on the development on the water, education, science, and the projects of follow-up works.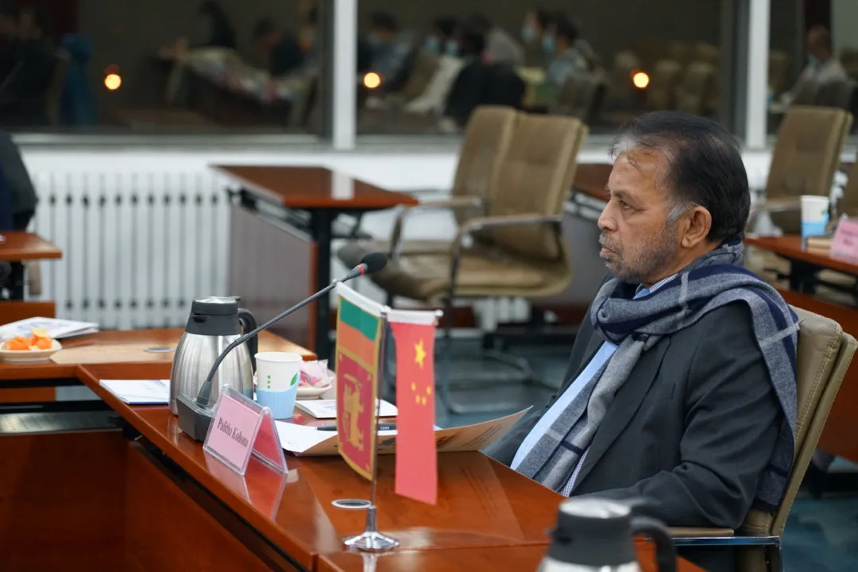 For the conclusion of Dr. Palitha Kohona, he heaped praise on works CAS has been doing for continuing advancement of science and technology cooperation between China and Sri Lanka. He expected to collaborate with China in agriculture, technology transfer and other related areas for promote the employment of both countries.